---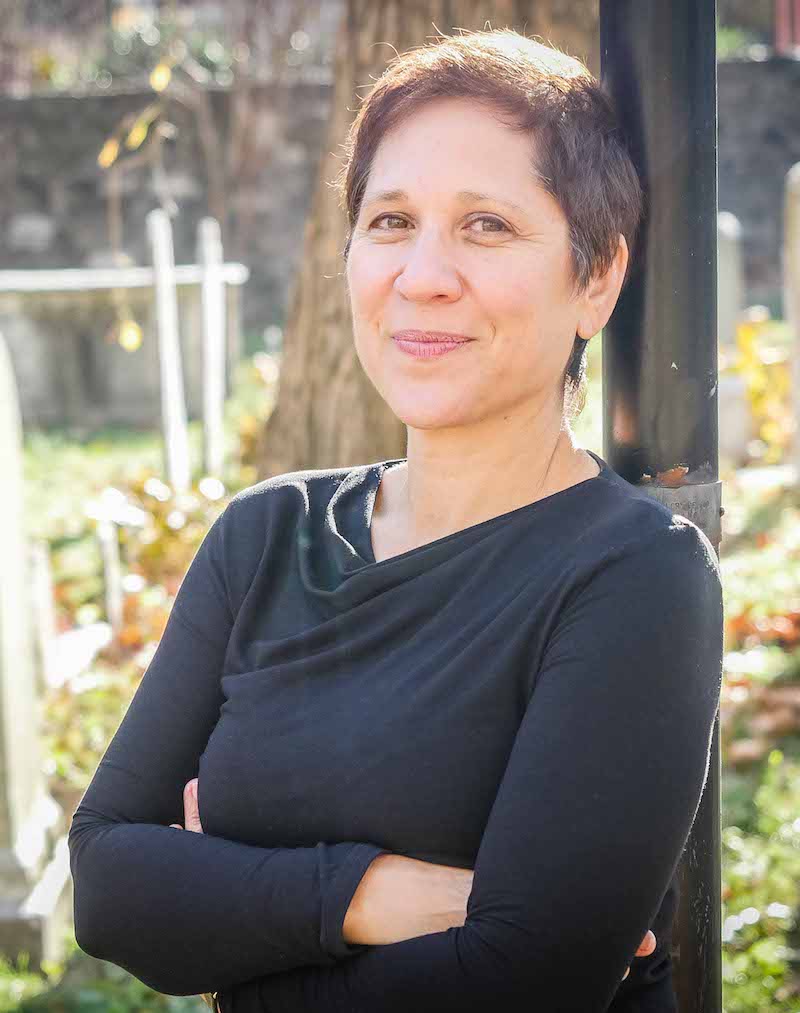 Amy Edelstein, author, educator, and public speaker is a powerful communicator of ideas and beliefs that can help us transform ourselves and the culture we live in. She teaches a spiritually awakened perspective and the significance of an evolutionary worldview. Her programs help individuals and groups develop.
Engaging, sensitive, and insightful, Amy's mission is to support as many people as possible to grow beyond their own expectations.
She is the founder and Executive Director of the Inner Strength Foundation, a non-profit organization that supports youth development. Its flagship program for inner city youth combines 4 areas: Mindfulness & Awareness, Evolutionary Neuroscience, Culture & Me & the Art of Relationship. Over 2000 Philadelphia public school students have gained perspective, self-regulation, and resilience through this innovative mindfulness training. Amy is also the co-founder of Emergence Education and its publishing house.
A Cornell University College Scholar, Amy has thirty-five years experience of contemplative practice, including a background in both Western and Eastern spiritual traditions, as well as in evolutionary spirituality, a contemporary philosophical perspective that connects personal growth with our world's ancient evolutionary history and with a deep sense of responsibility for our collective future. She has done extensive personal contemplation beginning with her first retreat in 1983 in Nepal, and two years later a 3-month mindfulness intensive at Insight Meditation Society and Yoga Teacher Certification at Kripalu Center, followed by thirty years of sustained practice and study.
In recognition of her years of work with process philosophy, postmodern cultural development, and collective transformation, Amy was honored by the interfaith organization OUnI as their Wisdom Chair of evolutionary spirituality. Believing in the importance of creating non-denominational and secular structures that bring meaning, direction, and significance into our contemporary lives, she has trained and served as a chaplain, officiant, and spiritual director. 
Amy still loves to travel, and has led retreats and courses across the US and internationally, in settings as diverse as Bar Ilan University, Chester County Correctional Facility, the Parliament of Worlds Religions, and the Association of Contemplative Mind in Higher Education.
Amy is the creator of Inner Strength Teen Mindfulness Teacher's Manual, author of two books Love, Marriage & Evolution, Great Awakenings: Radical Visions of Spiritual Love & Evolution, and a book of poetry We All Come From Somewhere. She lives in Philadelphia with her husband Jeff Carreira. She loves this "city of brotherly love" and its visionary roots, and spends a lot of time walking its historic streets, inspired by America's founders to think creatively and optimistically about ways to refashion our social, educational, environmental, and cultural frameworks to support the the fulfillment and well-being of all.
About Emergence Education
---
Jeff Carreira and Amy Edelstein founded Emergence Education and its Press in 2012 to share the insights and voices of new thinkers who offer us innovative ways of seeing the world.
Each author we feature inspires us to re-interpret time-honored wisdom, intuit new paradigms and ways of being in the world, and cultivate more meaningful and compassionate relatedness.
We hope you benefit from the works in our collection and the emergent paradigms they point to. We certainly have.
View our catalog here: press.emergenceeducation.com
About the Inner Strength Foundation
---
The Inner Strength Foundation was established in 2014 to foster inner strength for outer stability in today's youth. Over 2000 high school students have already received this 3-month training. The Inner Strength Foundation is the only teen mindfulness program to include training in a developmental, integrated perspective. This empowers youth with tools to cope with challenges and perspectives to contextualize those experiences. For promising teens who are struggling with the effects of trauma, poverty, and urban violence, this training can make all the difference. And when our youth are able to realize their higher potentials, the whole world benefits.
Visit the website here innerstrengthfoundation.net
* Delivered monthly – sharing what has been happening and what is coming up. Be the first to hear!