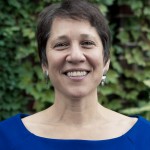 Amy Edelstein, author, educator, and public speaker is a powerful communicator of ideas and beliefs that can help us transform ourselves and the culture we live in. She teaches a spiritually awakened perspective and the significance of an evolutionary worldview. Her short programs and year-long trainings help individuals and groups develop. Engaging, sensitive, and insightful, Amy's mission is to support as many people as possible to grow beyond their own expectations.
She is the founder and Executive Director of the Inner Strength Foundation, a non-profit organization that supports youth development. Its flagship teen mindfulness & cultural development program is an innovative training for inner city youth combining mindfulness and social-emotional learning tools with an developmental perspective on the way our culture and neuro-physiology influence us. Over 2000 Philadelphia public school students have been trained in this 12-week program as part of their regular curriculum. Amy is also the co-founder of Emergence Education and its soon to be launched publishing house. Emergence Education and its Press produce courses, educational materials, and books in service of individual transformation and the emergence of new paradigms of thinking and cultural development.
A Cornell University College Scholar, Amy has thirty-five years experience of contemplative practice, including a background in both Western and Eastern spiritual traditions, as well as in evolutionary spirituality, a contemporary philosophical perspective that connects personal growth with our world's ancient evolutionary history and with a deep sense of responsibility for our collective future. She has done extensive personal practice in indepth retreats beginning with her first 10 day retreat in 1982 at Koppan Monastery, Nepal, 3-month retreat at Insight Meditation Society and Yoga Teacher Certification at Kripalu Center both in 1985, and has also led and participated in shared dialogue work including with an ongoing women's circle for over two decades. In recognition of her 25 years of mentoring, training, and study of spiritual transformation, collective emergence, and postmodern cultural development, Amy was honored by the interfaith organization OUnI as their Wisdom Chair of evolutionary spirituality. She is also the first ordained interfaith minister of Evolutionary Spirituality with the American Council of Interfaith Churches. Believing in the importance of creating spiritual structures that bring meaning, direction, and significance into our contemporary secular lives, she has trained and served as a chaplain, officiant, and spiritual director. Amy still loves to travel, and has led retreats and courses across the US and internationally, serving in settings as diverse as Bar Ilan University, Chester County Correctional Facility, the Parliament of Worlds Religions, and the Association of Contemplative Mind in Higher Education.
Amy is the creator of Inner Strength Teen Mindfulness Teacher's Manual, author of two books Love, Marriage & Evolution, Great Awakenings: Radical Visions of Spiritual Love & Evolution, and a book of poetry We All Come From Somewhere. She lives in Philadelphia with her husband Jeff Carreira. She loves this "city of brotherly love" and its visionary roots, and spends a lot of time walking its historic streets, inspired by America's founders to think creatively and optimistically about ways to refashion our social, educational, environmental, and cultural frameworks to support the the fulfillment and well-being of all.