---
---
"Life has a way of unexpectedly touching the heart, expanding our consciousness, and sparking insights in profound ways."
---
~ Amy Edelstein
---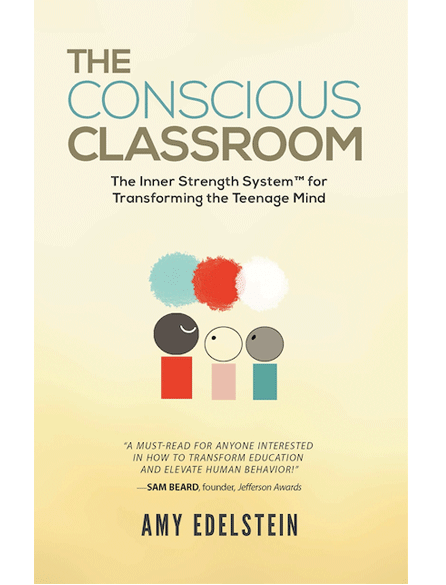 ---
2018 IPPY Award Winner
#1 Amazon bestseller
"The Conscious Classroom is a must read for anyone interested in how to transform education and elevate human behavior!"

Sam Beard
Founder of The Jefferson Awards

"This is an inspiring book that looks towards the future. It provides a model for educators and students to be empowered by cultivating the inner resources of strength, resilience, and compassion."

Diane Reibel, Ph.D.,
Director, Mindfulness Institute,
Jefferson University

"This book is a wellspring of life-giving water in the heart of the contemporary educational desert."

Mirabai Starr
Author, Caravan of No Despair

"The Inner Strength Foundations equips young people with the tools that breed resilience and emotional self-sufficiency. With these tools, they can stay grounded and rise above the tumult of an uncertain world."

Sharmain Matlock-Turner,
CEO Urban Affairs Coalition,
Sr. Fellow UPenn Fels Institute of Government

"I left this book with more hope for the world the next generation will create than I have had in a long time."

Eric Hoffman, Ph.D.
St. Joseph University,
former Director of American Philosophical Association

"In our troubled times, this is the book educators, teens, and other concerned beings have waited for."


Richard Brady
Founder (MIEN) Mindfulness in Education Network

"A game changer, this book defines the path for how we might collaborate to fulfill the mission of educating conscious citizens."

Jonathan Miller-Lane, Ph.D.
Director, Program in Education Studies
Middlebury College

"Students today are encountering a world of extraordinary complexity. They need educators and elders who understand that education is not only about knowledge—it's about learning and growing, new insights and bigger contexts. Edelstein's Inner Strength System is a powerful ally!"

Carter Phipps
Sr. Fellow, Institute of Cultural Evolution
Now available! Click here
Innovative Educator | Author | Meditation Teacher
Co-Founder of Emergence Education & Its Publishing House
Founder of the Inner Strength Foundation
---
People ask me how I ended up dedicating my life to personal and cultural change. Like so many of us, I took a path that now seems to be a clear set of steps and choices, yet as my life unfolded unexpected turns always led me to the next venture. Early on, I began exploring shifts of perspectives, the nature of awareness, and models to transform ourselves and the culture we live in. I consciously began this work in the late 1970s, though that stirring was there in my earliest memories. I was always wondering: How did we get to where we are? How can we make the world a more loving and awakened place to live? What is our deeper purpose and higher capacities?
My journey led me around the world and back again. From Pittsburgh to Jerusalem, from Cornell to Kathmandu, from the Berkshire Hills to Center City, Philadelphia. I have led retreats in Copenhagen and Tel Aviv. Taught corporate executives, women's groups, and aspiring millennials. Now it's my delight and privilege to share the best of what I've learned primarily with inner city teens, just the age I was when I first began to ask questions about the nature of life, systems, and development. My mission is to help as many people as possible realize their higher potentials and live happy and fulfilled lives. I teach tools and perspectives that open minds and hearts, enabling all of us to be bright lights in the world. I look forward to connecting with you.
---
---
---

The Inner Strength Foundation is where most of Amy's time and energy is currently directed. Established in 2014 to foster inner strength for outer stability in today's youth, ISF brings the tools of mindfulness and the perspective of cultural development to 3800 students in inner city classrooms. ISF believes that the promise of our future rests on curious, compassionate, and grounded minds and hearts. Its work is dedicated to empowering the youth of today to become the great leaders of tomorrow.
---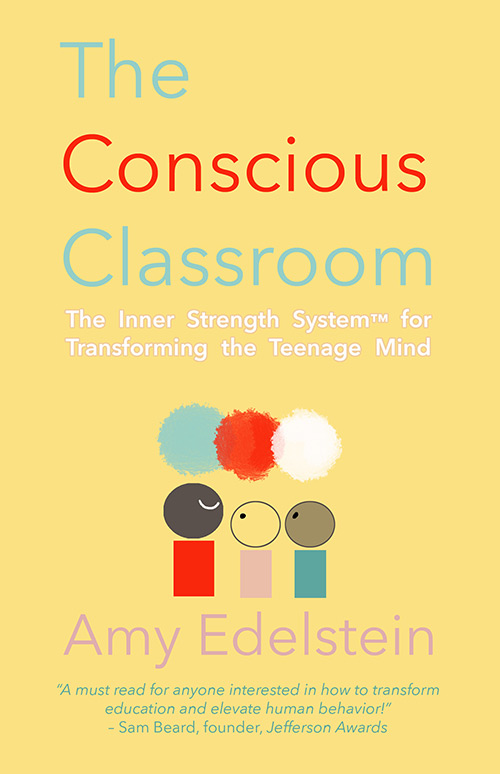 ---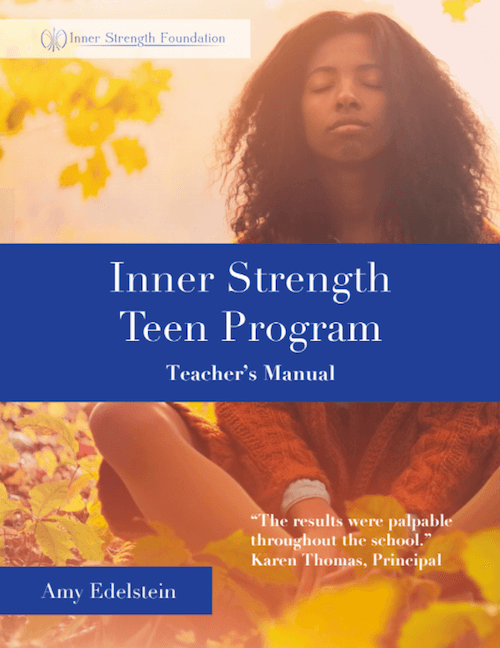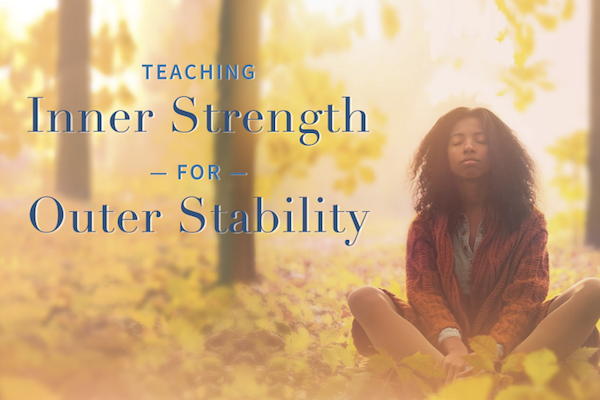 Teen Mindfulness
Teacher Training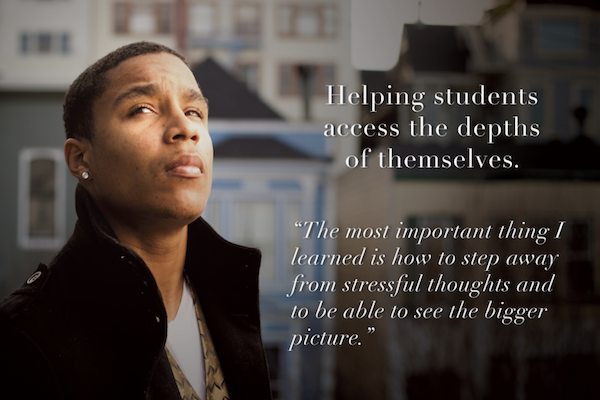 High School
Mindfulness Program


Amy combines intellectual audacity and originality with deep spiritual insight, all wrapped in a gentle, thoughtful approach that allows for real depth!

---

Being on retreat feels like the threshold of the life I have been working toward for years. A turning point this dramatic is rarely so gentle and quiet… So grateful for the teachings, the community, and the beautiful environment.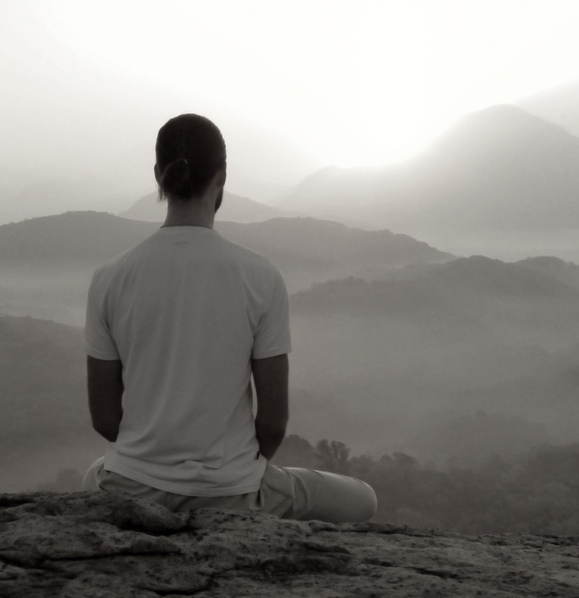 ---
Great Awakenings
Immerse Yourself in the Joy of Spiritual Reflection
with Amy Edelstein & Chris Parish
A FREE 12 part e-course
Do you remember one book that set you on your spiritual quest?
Was there a mystic who ignited your passion for a truth beyond reach that still felt closer-than-close?
Did you ever come across a new way of thinking that transported you into a different world of possibility?
learn more
with Amy's Lectures, Interviews & Articles
---
---
A portion of Amy's work goes to support teen mindfulness and cultural development through the tax-deductible work of the Inner Strength Foundation.