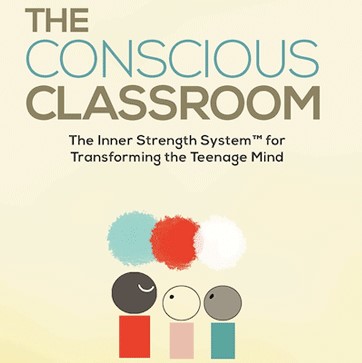 Teen Mental Wellness | Dec 2018 Conscious Classroom Webinar
12/20 Conscious Classroom Webinar with Amy Edelstein
Teen Mental Wellness
Recognizing signs of teen distress, promoting the habits that build the foundation for positive mental health
During the holiday season, we all want to focus on good cheer, happiness, giving, family and friends. Too often, holiday times can exacerbate loneliness, depression, grief and loss, and sadness among teens already coping with challenging life issues. How do we recognize signs of distress, even if they are quiet? How do we use the tools of mindfulness and Love & Kindness meditations to help teens work through challenging feelings on their own? In this webinar, you'll learn valuable tools that you can use with the teens you work with. You'll also learn tools that you can teach teens to use themselves and with each other to provide additional support and love when they most need it.
Each month in The Conscious Classroom Webinar, Amy shares reflections and practices that are working for several thousand teens in classrooms in Philadelphia. You'll learn tools and perspectives that will support you and the teens you teach, mentor, or parent.
DETAILS (See list of topics below):
Monthly, every third Thursday
2:00pm US ET
Rebroadcast the following Saturday, 11:00am ET
The webinar will run for approximately 60 minutes, including a mindful contemplative practice.
| | |
| --- | --- |
| DATE | CONSCIOUS CLASSROOM WEBINARS – MONTHLY TOPICS |
| 20-Sep-18 | Back to School Mindfully: Creating shared agreements that work |
| 18-Oct-18 | What Is Racial Literacy? Understanding the dynamics of race |
| 15-Nov-18 | Gratitude: Building a Culture of Thanks |
| 20-Dec-18 | Teen Mental Wellness: Promoting positive mental health |
| 17-Jan-19 | New Beginnings & Building Accountability |
| 21-Feb-19 | Practicing Love & Kindness |
| 21-Mar-19 | Cultivating Curiosity |
| 18-Apr-19 | The Dynamics of Calm |
| 16-May-19 | Handling Pressure: Inner Strength & Outer Stability |
| 20-Jun-19 | Summer Break: Conscious Endings |
What do you think?