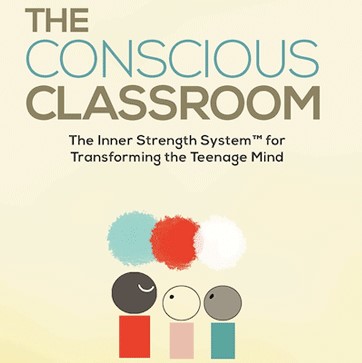 Back to School Mindfully | Sept 2018 Conscious Classroom Webinar
Each month in The Conscious Classroom Webinar, Amy will share reflections on what is working in classrooms in Philadelphia with several thousand teens each year. You'll learn tools and perspectives that will support you and the teens you teach or mentor or parent.
Monthly, every third Thursday
2:00pm US ET
Rebroadcast the following Saturday, 11:00am ET
The webinar will run for 45 minutes followed by 15 minutes of Q&A or mindful contemplation practice.
Topic for September 20:
Back to School Mindfully: Creating Shared Agreements that Work
In this session, we'll look at how to anchor the class culture in mindful awareness, providing a learning foundation permeated with calm, curiosity, and compassion.
You'll learn:
How to identify the key building blocks that form a foundation in your classroom
How to set shared agreements that bring your class together
How to bring curiosity, calm, care, and context into your teaching and your students' learning.
Submit your questions via email during the webcast.
What do you think?