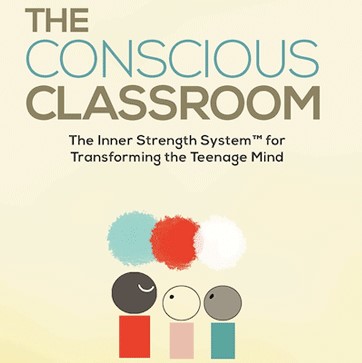 REPLAY: What Is Racial Literacy? | Oct 2018 Conscious Classroom Webinar
10/20 REPLAY
What Is Racial Literacy?
As mindful educators, why is it so important for us to understand the dynamics around race and how they play out in us and in our own classrooms?
As educators, we inevitably encounter racial tensions and situations that create stress for us because of the historic and current charged cultural climate around race. Are we prepared to meet — and diffuse — those situations? Are we able to locate our own triggered reactions, breathe through them, and then lean in to resolve or reduce the tensions around us? If you are working with youth in an urban or diverse setting, your ability to stay engaged and energized throughout the school year, be more supportive of your students, and more effective in your teaching may well depend on this.
Each month in The Conscious Classroom Webinar, Amy shares reflections and practices that are working for several thousand teens in classrooms in Philadelphia. You'll learn tools and perspectives that will support you and the teens you teach, mentor, or parent.
DETAILS (See list of topics below):
Monthly, every third Thursday
2:00pm US ET
Rebroadcast the following Saturday, 11:00am ET
The webinar will run for approximately 60 minutes, including a mindful contemplative practice.
| | |
| --- | --- |
| DATE | CONSCIOUS CLASSROOM WEBINARS – MONTHLY TOPICS |
| 20-Sep-18 | Back to School Mindfully: Creating shared agreements that work |
| 18-Oct-18 | What Is Racial Literacy? Understanding the dynamics of race |
| 15-Nov-18 | Gratitude: Building a Culture of Thanks |
| 20-Dec-18 | Teen Mental Wellness: Promoting positive mental health |
| 17-Jan-19 | New Beginnings & Building Accountability |
| 21-Feb-19 | Practicing Love & Kindness |
| 21-Mar-19 | Cultivating Curiosity |
| 18-Apr-19 | The Dynamics of Calm |
| 16-May-19 | Handling Pressure: Inner Strength & Outer Stability |
| 20-Jun-19 | Summer Break: Conscious Endings |
What do you think?