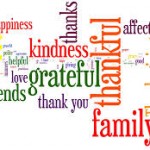 Taking the time to appreciate and extend gratitude to our partners regularly — and on special days — brings to the fore the qualities that brought us together and that make our relationship meaningful and directional.
Feeling a sense of movement and development, an updraft, in our bond with our partners awakens a sense of gratitude. And putting attention on our appreciation for one another fuels the engines of our inner development.
In this season, where appreciation, gratitude, and thanks are in the cultural conversation, take some time to make conscious and deepen your own understanding of these qualities.
Make conscious the qualities you appreciate and want to cultivate in your relationship.
Pause to reflect to these 4 questions. Allow yourself to sink into yourself more deeply, as you do, gently stay awake and aware, you may unexpectedly discover a cool inner well filled with refreshing insight.
Four Questions for Contemplation:
What is Love?
What is Appreciation?
What is Gratitude?
What is Sacred?
Download your free ebook & read more!
What do you think?