Spirit, Inquiry & a Contemporary

Tribe
The Urban Sanctuary is a contemporary congregation without walls or borders, its goal is to create together fertile ground for the contemporary mystic. Urban Sanctuary gatherings, events, parties, and classes extend a warm and open invitation to seekers and practitioners, philosophers and mystics who love to explore Spirit with depth and focus. Our aim is to create sanctuary in the best sense of the word, a place to come to your proverbial home, where the mystery of the sacred is honored, where inter-spiritual, evolutionary, integral, and independent paths intersect, co-mingle, and create.
---
Join the Urban Sanctuary mailing list for upcoming events in Philly.
---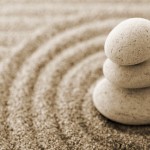 Community




Mindfulness Sessions
As a community service and an invitation to come meditate together, Amy Edelstein offers weekly meditation sessions at the historic Old Swedes Church. Open to experienced and novice meditators alike, these weekly sessions are a beautiful way to create a sanctuary where you can let go, learn the essentials of meditation, and enjoy the discovery of silence and stillness together.
Tuesday Evenings
7:15 – 8:15 PM
Old Swedes Church (Gloria Dei)
916 South Swanson Street (Christian & Columbus)
Urban Sanctuary Contemporary Worship
The Urban Sanctuary worship, led by Amy Edelstein, interfaith minister of Evolutionary Spirituality,  includes raising our voices in song (bring your instruments if you play, a core of talented and inspired musicians have been created new – and funky – chants that uplift and inspire and irresistibly open the heart), passages for deep reflection, honoring of life transitions both sorrows and celebrations, and a time to come together in awe of the mystery of Life and Love.
These gatherings have been held monthly since late 2013, you are welcome to come to one part or the whole day, depending on your interest. Following the contemporary congregation, a two-and-a-half hour inquiry session is held, facilitated by Jeff Carreira or Amy Edelstein. Centered around a theological or philosophical principle or a specific luminary's work, we engage in facilitated dialogue. The result is often profoundly nourishing – creating insight, freedom, connection, and depth.
After feeding mind and spirit, it's time to feed the body and the morning finishes with a simple and delicious vegetarian lunch together.
2nd Sundays of the month
NEXT: August 9, 2015
RSVP for location & details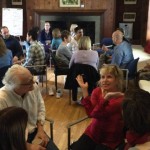 Waverly Library Philosophical
Salons
The Waverly Library is a 3000 volume collection of spiritual and philosophical works. The salon series, held weekly on Wednesdays, highlights the work of various philosophers and mystics, idealist visionaries and local experts to share illuminating perspectives and ignite transformative
conversations. This series highlights the work of various evolutionary and awakened philosophers, sharing insights from visiting luminaries. Hosted by Amy Edelstein with a variety of speakers. To speak or request a specific topic, please contact: info AT amyedelstein.com
Waverly Library Salons
Weekly, Wednesday evenings
to resume in the Fall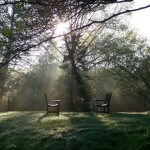 Spring
Weekend
Retreat 2016
The 2015 retreat has passed, a deeply contemplative and transformative time. As you plan your next year, include time for retreat, reflection and renewal. Dates are confirmed, you will be able to reserve your place soon.
Spring Weekend Retreat 
Retreat, Renewal, Rejuvenation
April 29 – May 1, 2016
Pendle Hill Retreat Center
Wallingford, PA
About the Urban Sanctuary Philly
Imagine a constellation of stars in the sky. Until you draw the lines between the key points, they look like individual nodes of light. Once an imaginary cartographer draws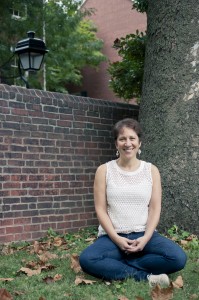 the connections, we see figures that symbolize values and archetypes, and the sky with its vast array becomes a familiar place we can engage with. Urban Sanctuary Philly is just that. Drawing lines of connection between all our constellations of relationships, creating events and activities of meaning at the intersecting nodes, the Urban Sanctuary exists to support the unfolding of Spirit in many different ways. All are welcome to participate in the activities. Come once or come regularly. Come alone or bring a friend. You are welcome. Our goal is to create the best of community, a contemporary congregation, where there is support, a spiritual home, depth, creativity and growth, inviting diversity, porousness, and a broad sense of spiritual relatedness.
Amy Edelstein is the founder and facilitator of Urban Sanctuary Philly events. She has been an active spiritual practitioner for over 30 years, is an ordained interfaith minister, a clinical pastoral chaplain, and a lover of the mystery at the heart of life. She teaches around the world both virtually and in-person, running year long programs and mentorships, short courses, and private coaching sessions. Since moving to Philadelphia in 2013, she has created an innovative program which includes mindfulness and cultural development, offered to corporate staff and to teens in the Philadelphia Public School System.
The Urban Sanctuary Philly is guided by a number of lively and deep-thinking individuals, who love community, Spirit, exploration, creativity, music, and wholesome fun.
---
Stay in touch! Join the Urban Sanctuary mailing list here.