Understanding whiteness, regardless of class, is key to understanding
racism.
– Debby Irving
---
---
---
In his groundbreaking work, The Souls of Black Folk, published in 1903, the sociologist and scholar W.E.B. Dubois famously said that the "problem of the 20th century is the problem of the color line." DuBois' argument was that a particular, white racial consciousness was central to the founding of the United States and that fifty years after the Civil War racial identity was still going to be the central question of the next century. Essentially, the question was and remains: How do we live together, justly, in ways that are mutually satisfying and that enable our differences to inform and improve our shared decision making in this pluralistic republic, when our country was founded in white supremacy?
In the United States, public school classrooms are important public spaces where we work on this fundamental question. The complex issues of race and identity are inextricably embedded in the ideas, people and events that are addressed throughout an academic year. Indeed, the health of our multicultural democracy depends on the ability of the citizenry to engage each other in constructive discussion and constructive disagreement about these issues. Our democracy depends on the quality of our talk.
Yet, white teachers, who make up the vast majority of teachers in the USA have rarely explored the impact of their racial identity on their teaching. For those white teachers who are committed to equity, excellence and a positive outcome for all students, it is important that they/we do some of our own work to unpack hidden assumptions, unconscious cultural habits and attitudes that may not only unintentionally trigger frustration and anger in others, but actually sustain the inequity we are trying so hard to change.
Recently, in-service professional development has focused on "Diversity Training" and "Implicit Bias" training. Both of these foci have been essential, necessary, and insufficient. What has been missing is an open discussion among white educators about the impact of whiteness on their/our work. For white educators this is, generally, a vast unexplored territory much to the detriment of our students. To be clear, the intent of this work is not to suggest that Diversity Training and Implicit Bias trainings should not continue. They should. Rather, the goal is to contribute to that effort by inviting white educators to explore the meaning and role of Whiteness in their work.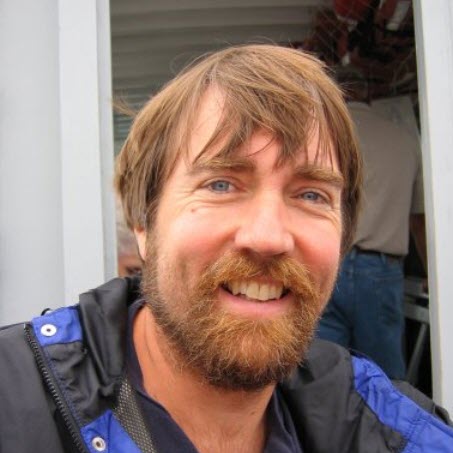 Jonathan Miller-Lane, Ph.D.
---
Our facilitator, Professor Jonathan Miller-Lane, Ph.D. will be traveling down to Philadelphia from Middlebury College, VT to work with us. He is engaged in a profound personal investigation of this subject for himself, works with the student body on campus, and facilitates professional development trainings unpacking whiteness with staff at several high schools in Vermont. He is an Aikido teacher, a deep thinker, and delightful person. Our exploration will be guided by good hands and we are certainly privileged to have his experience and enthusiasm.