At Integral Heart Foundation in Antigua, education is philosophical and pragmatic. Everything from shared agreements to condom use to evolutionary philosophy is on the table and up for discussion. Pictured here are teens with their homework assignment at Christmas break: eight chapters to read with exercises from Love, Marriage & Evolution.
Don't you wish you could have learned how to create shared agreements with your first boyfriend/girlfriend at the same time as you were experiencing the fun and roller coaster of hormones gone wild? How would your relationships have turned out if you'd contemplated the possibility of enjoying intimacy in a spiritual context, one where your values and priorities were shaped by your understanding of the evolutionary unfolding of the cosmos?
These kids are doing just that. The High School students starting a new year in the "Critical Thinking Program," run by Deborah Prieto and Mick Quinn, have just handed in their homework. When I spoke with Deb last week, she laughed, saying they're giving her a run for her money. Every student delivered a notebook filled with reflections, answers, and more questions about Love, Home, Balance, Trust, and Shared Agreements. This will be the fuel for discussions for the next few weeks in their class.
In the small villages near Antigua, Guatemala, where most of these students live, traditional gender roles define relationships. For the young fellows, considering their girlfriends as partners presented options and a value structure that was significantly different from what they see around them. Frederico (not his real name) told Deb that, since he'd never lived with a girl, he went to ask his married cousin how it all works, book in tow. His cousin (not in the program) ended up writing his own answers to the questions about balance, equality, and shared agreements, handing it in to Deb for review. Then, significantly, he spoke with his young wife, sharing new possibilities with her and making some direct changes to the rather restrictive dynamics between them.
For many of the girls, the chapters on Love and Home were their favorite, but questions like"What are the inner qualities that make us feel at home?" made them reflect afresh on what those time honored institutions could mean. "I want my independence," Manuela said. "My husband would have to respect me for who I am and allow me to do more than just be confined to the home." This is a very real issue for these girls who, in spite of career aspirations, are compelled by social pressures to succumb to a restricted life in the house once they hit their late teens and marriageable age. One of the most talented girls from the program, a 17 year-old aspiring social worker, recently dropped out to marry her neighbor and has not been in touch with her peers since.
For handsome Juan Carlo, Love was also his favorite chapter, but not without some critiques. "Where is the passion?" he rightly challenged Deb. "I like the emotion, the feeling, the fire of Love." When I heard this, I promised, yes, when I rewrite this book for teens, I will certainly include more on the sparkle and heat of young romance. But the coolness and caution of my approach will also serve them well, since teen pregnancy which changes the course of a young life is not uncommon even among this inquisitive cohort. Exploring context and intentional relationships can help—but not altogether override—the heat of the moment.
Many issues. The most important thing though for these kids (and I'd argue for all High School students) which Mick and Deb do such a beautiful job of cultivating, is being in an environment that encourages deep and independent thinking on issues that really matter. For these teens in Antigua, that means getting training in a subject that is central to our lives — the process of committing to intimate relationships.
If you are excited by this, support Deb and Mick's work with youth here, it truly is a meaningful and deep program. 
---
If you're now curious to explore this area of Relationships afresh, join me on Valentine's Day for a virtual couples retreat.
The first 6 couples will have the opportunity to work with me in a private 20-minute session each to create a personal ritual or ceremony, e.g. developing your commitment ceremony, a weekly meditation practice, consecrating your new home,  or to explore a specific question about relationships that you want to open up. It's delightful and much more useful than we all tend to expect. Click here for more info.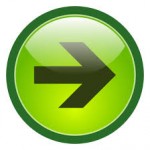 What do you think?